We are a storyteller house; we create and produce fictional content and develop talent to offer content solutions. We work alongside channels that appreciate creative talent, take risks and cross borders. With our team conformed by writers and directors, we contribute with creative management to develop our projects with our own dramatic style.

We create and tell entertaining stories through different formats, like for instance, social focused stories that reflect the multicultural diversity in the Hispano-American culture, to trigger emotion, reflection and esthetic appreciation in our public.
FOUNDER AND GENERAL DIRECTOR
Pioneer in the audiovisual industry as film, television and theater director in Colombia. With a 55-year experience in this business, he has directed more than 30 theater plays and four films: "Tiempo de Morir", "Edipo Alcalde", "Bolivar, soy yo" and "Esto huele mal". He was the general director and founder of the "Teatro popular de Bogotá", from the tv studio Tevecine, where we also worked as producer. Currently he is founder and partner of Dramax, where he has worked as director in some successful tv series in the Colombian channels like "Comando Élite" and "La luz de mis ojos" for RCN channel. In 2019 he co-directed the tv series "Verdad Oculta" for RCN, almost released and in 2020 he is invited to be part of the select group of artists who are members of the Hollywood Academy to join the institution that organizes the Oscars. In the same year, he won the National Life and Work Award granted by the Ministry of Culture. He has been a man dedicated to art with mysticism and dedication has led dramatic art to have great prestige nationally and internationally, which has earned him several national and international awards.
CONTENT DIRECTOR
She has more than 17 years of experience in the film, tv and theater industry. She
has participated as a scriptwriter for important Colombian tv series such as:
"Verdad Oculta" and "Comando Élite" based on the book by Germán Castro
Caycedo, "Todo es prestao" based on the life of the singer Galy Galiano for RCN
channel and "Los Briceño" (a co-production between Caracol TV and Netflix). She
has adapted several emblematic novels from the Latino-American literature to
theater such as: "La fiesta del Chivo", "Pantaleón" and "Las visitadores" by Mario
Vargas Llosa; "El Coronel no tiene quien le escriba" by the well-known writer
Gabriel García Márquez and "Doña Flor y sus dos maridos" by Jorge Amado. She
received an India Catalina award to the category Best adaptation for the "Comando
élite" series, in which she worked as scriptwriter and head of the writing team. In 2020 she designed and wrote for Amazon Prime: "Noticia de un secuestro", based on Gabriel García Márquez's novel of the same name
DIRECTOR
With more than 30 years of experience as director in multiple series, tv drama
shows and films. He has participated as director in different successful tv series such as: "La niña" (2016), "Sala de Urgencias" (2016), "Pasión de Gavilanes" (2003); and films: "El reality" (2018), "La pena máxima" (2017), "Soñar no cuesta nada" (2006), which was pre-selected in Colombia to compete to the Oscar´s
nomination for the Best foreign film award and "Como el gato y el ratón" (2002). In 2019 he co-directed the "Verdad Oculta" series for RCN channel, released on 2020. He has received several awards including: Golden Lion Award for best film and Youth Award at the Biarritz Film Festival, in France with his film "Como el gato y el ratón".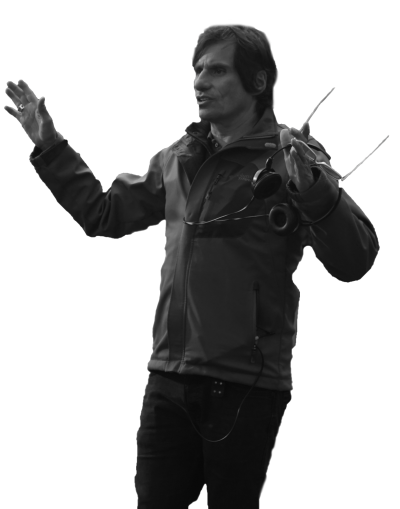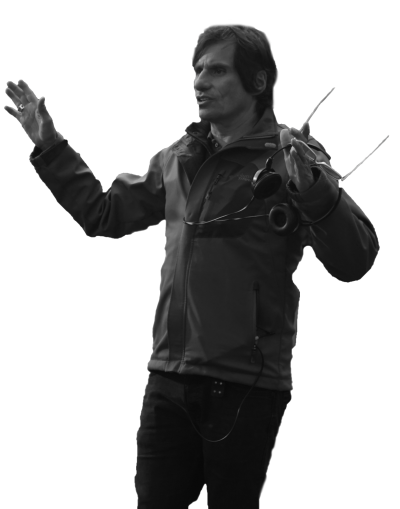 DRAMAX
has a collaborative non-linear editing system, based on Avid technology with standard and high definition post-production capabilities. Additionally, it has the following storage characteristics:


SMB. REDHAT. SERVIDOR SUPERMICRO SSG-6049P-E1CR36H, Procesador Intel Xeon Bronze 3104 1.70 GHz, Memoria RAM 16GB DDR4-2666, 432TB (2 x RAID 6 + 2 HS), SFP Std LP 2-port 10G SFP+, Intel X710.
Avid ISIS. Windows Server 2008 R2. Avid ISIS 5000. 32TB System.
Avid ISIS. Windows Storage Server 2008 R2. Avid ISIS 5500. 32 TB Expansion.
SMB NearOnline. Windows Server 2012 R2. Silicon Mechanics StorForm R515 V5 . 120TB (2 x RAID 5 + 1 HS), 2 x Intel Xeon E5-2620v3, 2.4 GHz (6-Core, HT, 15MB Cache, 85W) 22nm 64GB (8 x 8GB DDR4-2133 ECC Registered 1R 1.2V DIMMs).
Currently there are
three (3) rooms
properly equipped for these tasks:
Phone number: +57 (1) 7043962
Street 33 # 16 – 50, Bogotá – Colombia